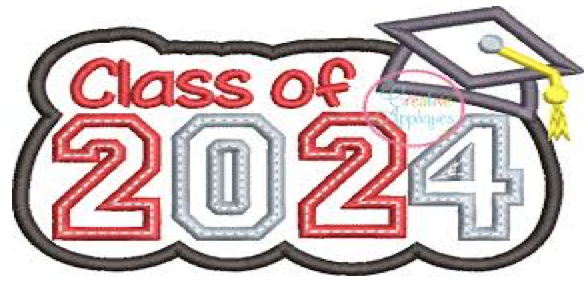 Class of 2024
LETTER FROM ACADEMY PRINCIPAL JENN REED!
Dear Bartram Class of 2024 Students Parents, and Guardians:
Congratulations on your transition to sophomore year!
As the assistant principal for the 9th Grade Academy and 10th grade, I am honored to be a part of your transition, after one of the most difficult years of our lives!
Please frequently check all your devices and mailboxes for information on important events, and most importantly, guidelines to help you and your high schooler with the transition to Bartram.  Communications about timelines, access to technology, and important 10th grade events will be coming from the School District of Philadelphia, our Principal, Mr. Brian R. Johnson, and/or myself.
Here is a little bit more about me:
–        I was born and raised in Philly;
–        I love music and movies;
–        I am the first person in my family to go to college;
–        I am currently in my last year of a doctoral program at Saint Joseph's University;
–        I am the proud mom of 17-year-old twins (so I can relate to life with teenagers!).
As we all know, these are challenging and unprecedented times; our lives changing from minute to minute.  The John Bartram High School community is committed to uniting and supporting one another and doing whatever we can to be there for the students and families in our school.
The Bartram teachers and staff are unwavering in their dedication to your children and educational excellence in our city.  I am proud to work alongside of them and to be a part of the leadership team.
You will soon be receiving more information about the transition to school in the fall.  In the meantime, please do not hesitate to reach out to me.  I am here to serve you.
Sincerely,
Jenn Reed
Jennifer (Jenn) Reed
Assistant Principal
10th Grade Academy
John Bartram High School
MAKE SURE YOU SCAN THE POWERPOINT FOR:
Awards

Videos

Work Permit

Summer Jobs

Summer Activities

Reading Lists
ELECTIVE CHOICES FOR ENGLISH AND MATH FOR NEXT YEAR GRADE 11.  Please click on the elective link to fill out the form.