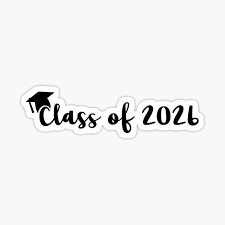 Class of 2026
Please visit the ninth grade Instagram page!
NINTH GRADE INSTAGRAM PAGE LINK HERE.
9TH GRADE ON TRACK SLIDE DECK LINK
Ms. Jen Reed: Freshman Academy Principal
Dear Bartram Class of 2026 Parents and Guardians:
My name is Jennifer Reed and I am honored to be the assistant principal for the 9th Grade Academy at John Bartram High School.  I look forward to getting to know you and your high schooler – the newest members of Bartram's Class of 2026.  Welcome!!
Please frequently check all your devices and mailboxes for information on important events, and most importantly, guidelines to help you and your high schooler with the transition to Bartram.  Communications about timelines, access to technology, and important 9th grade events will be coming from the School District of Philadelphia, our Principal, Mr. Brian R. Johnson, and/or myself.
Here is a little bit more about me:
–        I was born and raised in Philly;
–        I love music and movies;
–        I am the first person in my family to go to college;
–        I am currently in my last year of a doctoral program at Saint Joseph's University;
–        I am the proud mom of recent twin high school graduates.
As we all know, these are challenging and unprecedented times; our lives changing from minute to minute.  The John Bartram High School community is committed to uniting and supporting one another and doing whatever we can to be there for the students and families in our school.  It is our goal that every member of the Class of 2026 will finish high school on time and on track.
The Bartram teachers and staff are unwavering in their dedication to your children and educational excellence in our city.  I am proud to work alongside of them and to be a part of the leadership team.
You will soon be receiving more information about the transition to school in the fall.  In the meantime, please do not hesitate to reach out to me.  I am here to serve you.
Sincerely,
Jennifer (Jenn) Reed
Assistant Principal
9th Grade Academy
John Bartram High School
FRESHMAN ACADEMY ALWAYS ON TRACK!!
What does it mean to be On Track?
Coming to school every day
Going to every class, every day
Passing all classes
Succeeding & flourishing in all classes
Having great teachers to help you do your best
Making school connections
Getting to know your teachers and classmates
Utilizing school supports to help you stay on track
SDP link to 9th Grade Academy:
SPECIALTY CLASS: FRESHMAN SEMINAR
Students practice the note-taking, time management, study habits, and social-emotional awareness they will need across five broad areas to be successful in high school:
Themes:  Academics, Community, Social-Emotional, Climate, and College and Career Readiness.  
This course is offered to give students experience working with faculty and classmates in a small community  where writing, communication and critical thinking skills are key. These skills will be developed, practiced, and improved for high school success and to keep students ON TRACK.
Freshman Seminar will use the Remind.Com app as a password-protected and teacher-monitored social media outlet for freshman students. With teacher permissions, students can post videos, projects, and messages for their classmates, parents and teachers in the Freshman Academy.  This will serve as an integral part of Freshman Seminar as students utilize skills learned in Class.
Questions about Freshman Seminar? If you belong to the Remind Community you may directly message on Remind or email  your student's Freshman Seminar Teacher: