Bartram's Administrative Team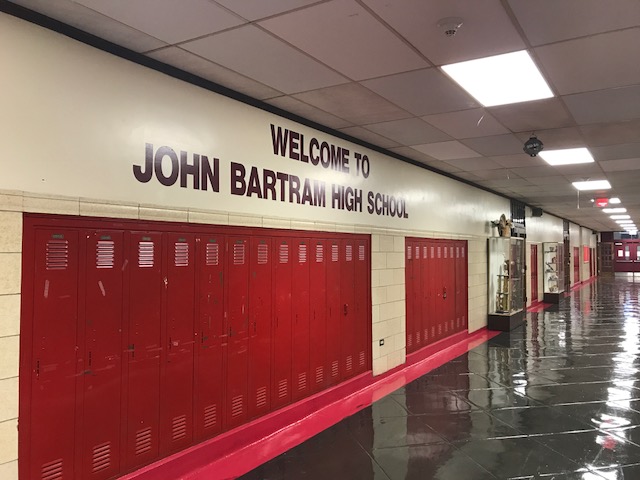 Faculty & Staff
STEPPER TO UNLOCK CHROMEBOOK:
Please copy that number down with the name of the student and the their ID number. Send to Mr. Brubaker and he will forward to appropriate person to unlock said CB.
CB Inventory for student Chromebooks
Marking-Guidelines-9-12-Final-10.8.20
copy service FORM
GRIEF SUPPORT FOR STAFF AND STUDENTS:
Information to support both students and staff.  Beyond your initial response efforts, there are Employee Assistance Programs for staff more deeply impacted, and for students, there is Uplift: Center for Grieving Children and Families, which can support staff as well.
School District of Philadelphia Grief Handouts
Guidelines for Classroom Script
Philly HopeLine: 833-745-4673
Hours are Mon-Fri 10am – 8pm
(Holiday Hour: 12-4pm
Spanish Language Hour: Thu 1-4 & Fri 10-1
Grieving LGBTQ+ Youth Hour: Thu 4-8pm & Fri 1-4pm)
Remind.com
This easy-to-use messaging app lets you message your student's teachers and other school staff with questions or concerns about your student's progress in school. It also allows you to receive messages from individual teachers who may clarify assignments, announce quizzes or tests or give you other important information.  Your student can also join Remind.com to get vital information about class and ask questions about assignments.
To join Remind.com / Receive and send messages by phone: 
Text @kuhnbur to 81010.
Remind will send you a text message.
Reply "Yes"
Send.
You may be prompted to download the app.  It is free.
Receive and send messages from your computer:
Open your browser
Type in Remind.com
Use your personal email to join.
Follow the instructions.
Or you may Contact Mr. Bursler: tbursler@philasd.org to help you get started.