Faculty & Staff
Damond Warren, Principal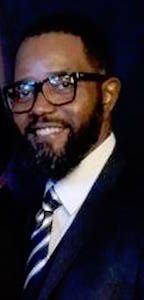 Damond Warren is a 1983 graduate of John Bartram High School, where he earned First Team All Public and First Team All-City Honors as an offensive and defensive lineman. He went on to Cheyney University where he started as a Tight End and Offensive Guard. He graduated from Cheyney in 1987 with a degree in Hotel, Restaurant, and Institutional Management. After working as, a food and beverage manager at various hotels for several years, and reading Countering the Conspiracy to Destroy Black Boys, by Dr. Jawanzaa Kunjufu, he decided to become an educator and football coach.
Since then, Damond Warren has earned 2 Masters Degrees, several teaching certificates, and a Principal Certification. He is a veteran educator with over 25 years of experience. He has taught and served as a head football coach at 4 high schools in the Philadelphia area, including Bartram from 2004 – 2009.
He has lead in the capacity of Dean of Students, Assistant Principal, and Principal at several locations. From high needs and alternative schools for troubled youths to both a magnet and a charter school, "Brother Warren" as he is affectionately called by many, has always served every school community with compassion, collaboration, attention to detail, cultural awareness, and a tough love style for all of the children that he serves.
As a native of Southwest Philadelphia, raised by his grandmother, he was taught that "Education is Liberation." He believes that when it's applied productively, it can free you from the ills that plague our community. He is an example of that philosophy, who imparts that wisdom at all times.
He intends on working tirelessly, while partnering with all parents and community stakeholders, to ensure that every child graduates and is globally prepared, to achieve their goals after they leave Bartram.
"Education is the passport to the future, for tomorrow belongs to those who prepare for it today." – Malcolm X
Timeka Ford-Smith, Assistant Principal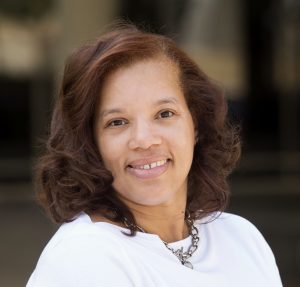 A proud graduate of John Bartram High School, Timeka Ford-Smith, M.S Ed., has more than 15 years of experience in Education. Ms. Ford-Smith believes in public education and works hard to ensure that all students receive a quality education. After receiving a BSED in Secondary Education from West Chester University she taught several years of high school English, focusing on preparing young adults for college and careers. Continuing her career as a lifelong learner, Ms. Ford-Smith received a M.S. Ed. in Elementary Education from Cheyney University
along with an additional teaching certification in Elementary Education.  She went on to receive a K-12 Principal Certification and a Superintendent's Letter of Eligibility from Saint Joseph's University of Pennsylvania. Ms. Ford-Smith has extensive leadership experience in both district and charter schools. She is experienced and knowledgeable in all aspects of school  leadership, design, and development.
Sheree Howard, 9th Grade Assistant Principal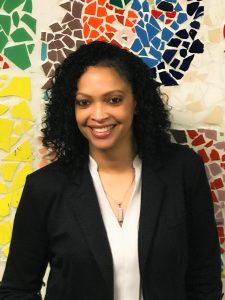 Sheree Howard has been educating and mentoring inner city youth over the past 22 years. She received
her MS in Educational Administration and Supervision from Morgan State University in 2000. Ms.
Howard has served in a variety of roles throughout the urban areas of Philadelphia and Baltimore City in
the capacity of Educator, Special Education Liaison, Grade Level Coordinator/Chair, and Dean of Students.
She has educated and mentored students, led staff, and continues to maintain community relationships
developed during her years of service within the School District of Philadelphia; most notably the
communities of Overbrook High School and The Philadelphia High School for Girls. Ms. Howard is proud
and excited to now serve the community of John Bartram High School, and looks forward to continuing
her efforts of "engagement towards excellence and the evolution of student leaders."