STAR MATH DECEMBER 12 / STAR READING DECEMBER 13 / HALF DAY DECEMBER 15
PLEASE CLICK THIS LINK TO JUMP TO STAR PAGE FOR STAR MATH AND READING SCHEDULES DECEMBER 12 AND 13!
CLICK THIS LINK TO VIEW GALLERY FROM GRADUATION (from MKK Photography)
MS. WILLIAMS HONORED FOR HEROIC EFFORTS (6ABC)
PHILLY SCHOOL EXPERIENCE SURVEY FOR STUDENTS AND PARENT / GUARDIANS
FDP-Parent_Student_Code_of_Conduct Letter (1)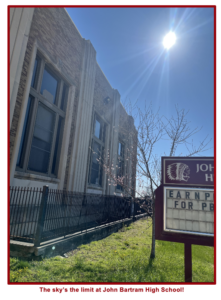 CLICK HERE FOR KEYSTONE TESTING INFORMATION
STUDENT ENROLLMENT
If you know someone looking to enroll at Bartram who is new to the school district, coming from a private school or charter/cyber school, please direct them to our website at this LINK.  There you will find the link for the Online Registration System for enrollment.
If you have any questions, please reach out to Ms. Kellie, secretary, at 215-400-8100 ext. 0.
____________________________________________________________________
INSTAGRAM PAGE link
SEE THE TWO BELL SCHEDULES BELOW!
SCHEDULE ONE…FOR MONDAY AND THURSDAY –
SCHEDULE TWO…FOR TUESDAY, WEDNESDAY, AND FRIDAY –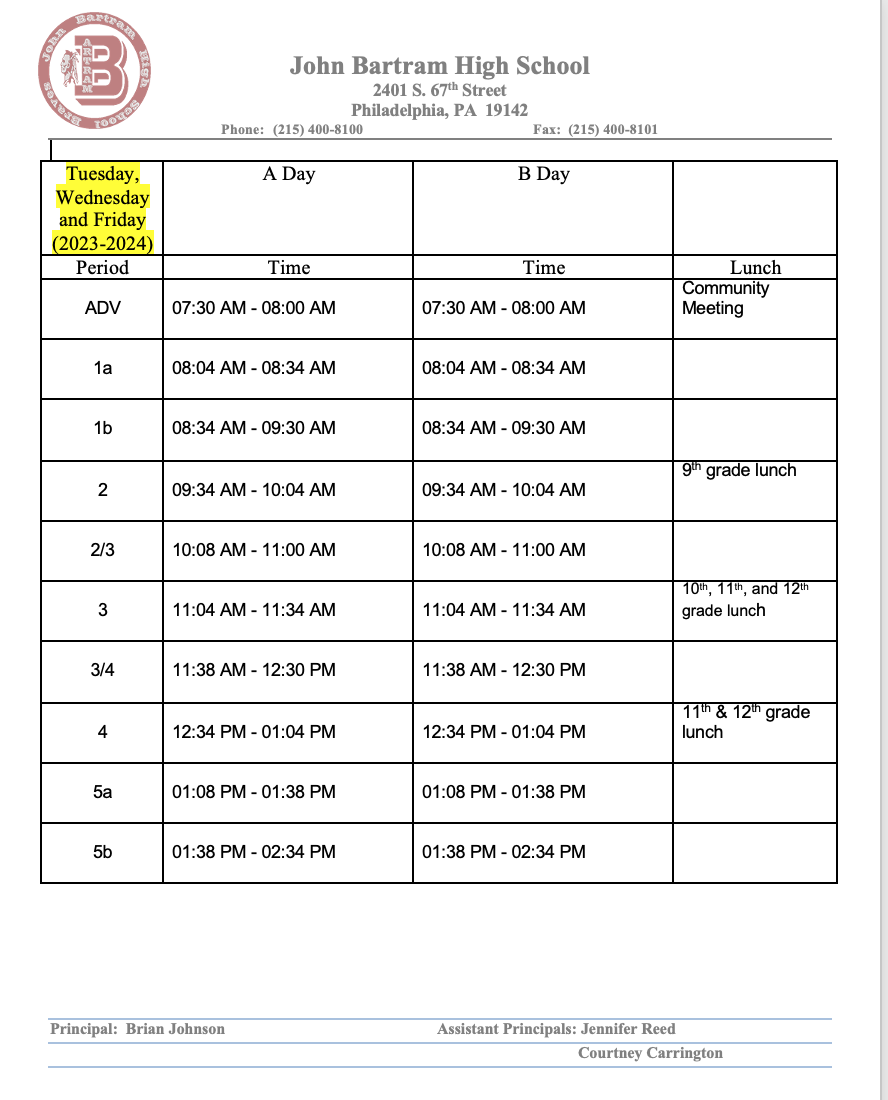 BELOW IS THE HALF DAY SCHEDULE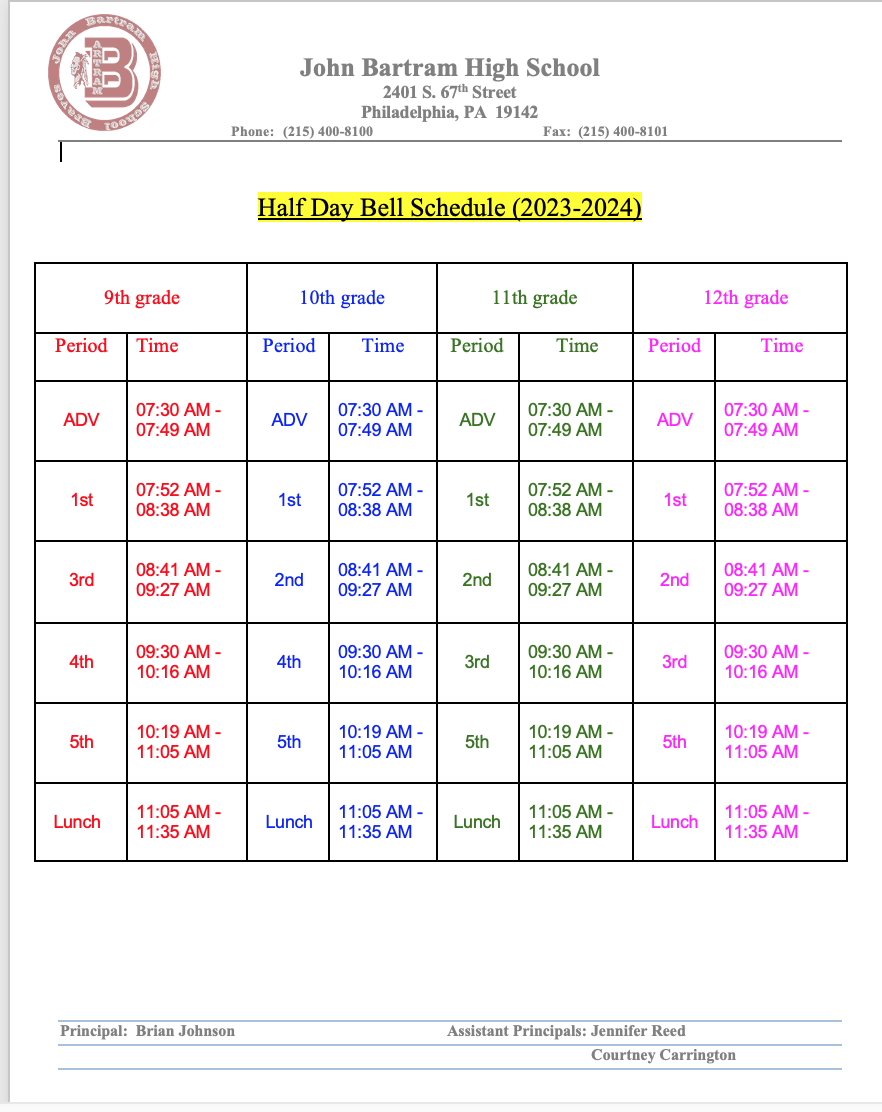 BELOW IS THE A/B SCHEDULE